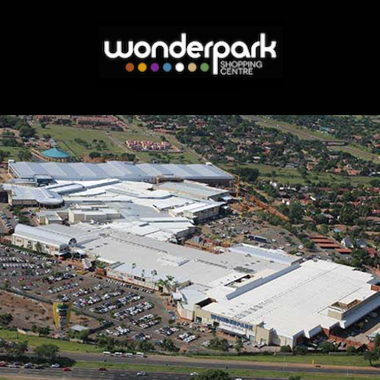 About The Mall
Wonderpark Shopping Centre has more than 180 stores, this trend setting shopping centre has single level shopping and 7 entrances with wide walk was and world-class aesthetics. With the focus on convenience, the centre offers free flow traffic with drop off zones for cars and busses as well as a fully integrated taxi rank.

Wonderpark Shopping Centre is the largest regional shopping centre in the country that offers unlimited FREE PARKING for our patrons with more than 3 400 parking bays, Keeping social with what's happening on the centres Facebook and Twitter pages is hassle free while shopping with access to FREE Wi-Fi at the centre.

The centre is easily accessible to shoppers from the neighbouring communities with easy access from Heinrich Road and major upgrades took place on the surrounding roads, starting from the R80 freeway through to Heinrich Avenue.